I've been having so much fun creating stickers and other cool promotional items through Sticker Mule!
They made it super easy and affordable to start to get different kinds of promotional items for my podcast and youtube channel, Ask a Web Geek.
I started with the round 3" x 3" stickers (center) and then got some of the die cut stickers (center bottom). You can see both of those here, as well as key chains (top) and a coaster (far left):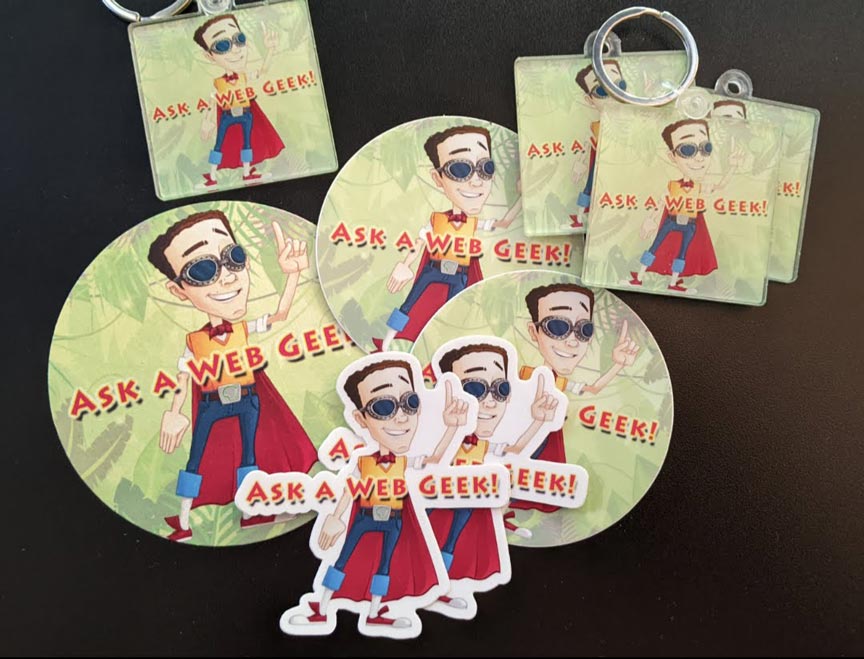 They have really great deals and if you get on their mailing list, you'll be alerted when they have a special promotion. (Which they do, ALL the time!) In addition to the above, I've also now gotten T-Shirts and Magnets and several different kinds of stickers.