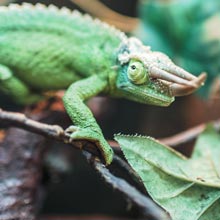 We offer the full suite of Website Design & Website Development Services:
Complete Website Design
Custom Graphics
Search Engine Optimization & Submission
Website Hosting
Shopping Cart / E-Commerce
Complete Website Design
Definitely Need
Our website plans are built to include everything you need:
Complete Website Design
Custom Graphics
Search Engine Optimization
Search Engine Submission
Total Website Hosting
Multiple E-mail Addresses
Multiple Domain Names
Ongoing Maintenance and Support
Might Need
After our initial chat, we'll know if you need any of these available services:
Photo Gallery
Blog
Content Management System
Shopping Cart aka E-Commerce
E-mail Marketing Campaign
Membership-Style Website
Social Media Marketing
...and more
After we assess your target audience, we will custom design a website that matches your branding.
All graphic design and photo editing is included.
Contact Us Today to help you find just the right solution for your needs and budget!
Search Engine Optimization
We know the secrets to Attract New Target Customers through excellent search engine ranking while accommodating the largest audience.
Website Statistics & Traffic Monitoring
We keep our eye on your traffic and share the tools so we can see exactly how many website visitors you have and what pages are the most popular. It's fun to see your visitors from around the globe!
Content Management System
We can build your website using a CMS so that you do not require our assistance to update your content. Training is provided, and most of your updates can be done by yourself or your staff. (Although of course we remain available to you!)
E-Commerce
We can sell your products right from your website. We integrate the shopping cart system and help set up a merchant account to accept payment.
Website Hosting = "Where your website lives on the Internet."
We will help you choose one or multiple domain names (website addresses). Your preferred e-mail addresses are included.
Modern websites require ongoing software and security updates to keep performing at their best!
We have several levels of monthly service based on your needs and budget.
Website & Business Marketing
There are may strategies to promote your website and build your community online:
Blogs
Blogs, or web-logs, are an extremely powerful way of raising your search engine standing. And providing valuable information creates a loyalty which endears you to your clients, establishes you as an authority, and encourages repeat visits, questions and comments.
E-mail Campaign / E-mail Marketing
Most visitors don't purchase or contact you on their first visit. And when they're ready, you don't want them to go anywhere else. Keep your information in front of them while building intense value and loyalty. (This extremely powerful system can also be harnessed to create training programs, lessons, you name it...)
Social Media Marketing
We will help you set up and establish your presence on social media sites like Facebook, Twitter, LinkedIn, Youtube, and more.
After that, take advantage of our Social Media Workshop for you and your whole team!