We recommend checking out the following books for your business and personal life.
Some of them are even free! (Check out the free reading benefits available from Amazon Prime and your local library!
Categories:
Business : Marketing : Sales : Life : Fun / Fiction
Featured:
CJ's Book : Erik's Big Book : Sales Training
---
My book helps you improve your website AND your business!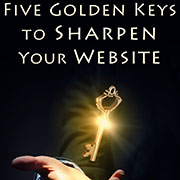 Begin to see your website as a powerful tool to tune-up each aspect of your business. == Refine your goals; Get more customers; Make more sales; Enhance customer service; Increase efficiency; Serve clients better, faster and easier; Make more money; Have more time.
Buy this 70-pg book at Amazon, and use it like a workbook to sharpen your business and your website!
---
Business
---
Marketing
---
Sales
Sales techniques useful in every area of your life and business!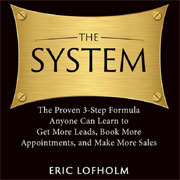 Contrary to the myth that you have to be a born salesman, selling is a step-by-step system that anyone can learn. In this book renowned sales trainer Eric Lofholm distills the secrets of sales success into a simple three-step formula that has been used by more than 10,000 students over the past fourteen years to get more leads, book more appointments, and make more sales.       Highly recommended.
---
Life
FREE guide to help organize your crucial details...just in case!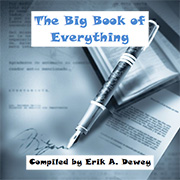 In a nutshell, this is a notebook filled with all of the information anyone could possibly need to know about you. The idea is that in our lives we have countless things that we are involved in. On rare occasions, other people need this information and no one knows how to get it. That's where the Big Book comes in. By filling this out and keeping it current, you can simplify the effort others have to take on your behalf.       Highly recommended.
---
Fun / Fiction
---
We value your business and are here to support you!
Questions? Contact Us!