CJ has had the honor of writing several books in his career. So far, one book to help entrepreneurs and business owners to use their website as a tool! And a second book, with the input of Life Coach "Captain Dan" to help individuals assess their current happiness and life direction.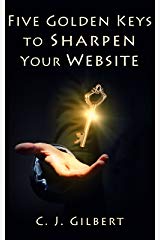 by CJ Gilbert
Most business owners aren't using their website to its fullest potential!
Begin to see your website as a tool to improve each aspect of your business.
== Refine your goals; Get more customers; Make more sales; Enhance customer service; Increase efficiency; Serve clients better, faster and easier; Make more money; Have more time.
This book is jam-packed with over 60 practical ideas to improve your website and ultimately your business!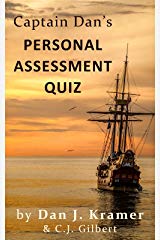 by Daniel Kramer and CJ Gilbert
In this brief quiz, there are no wrong answers. There are no ratings or grades - only your own assessment.
Answer the questions truthfully. Even if your answer is painful, embarrassing or difficult to explain, remember that the only way to be the "Captain of your Ship" is to be honest with yourself.
Take a look at the eight major areas of your life.
Discover where you feel you have the most challenges.
Also includes Dan's In-Sight Tips and Golden Nuggets of each topic.