Featured Resource (Nov/Dec 2022)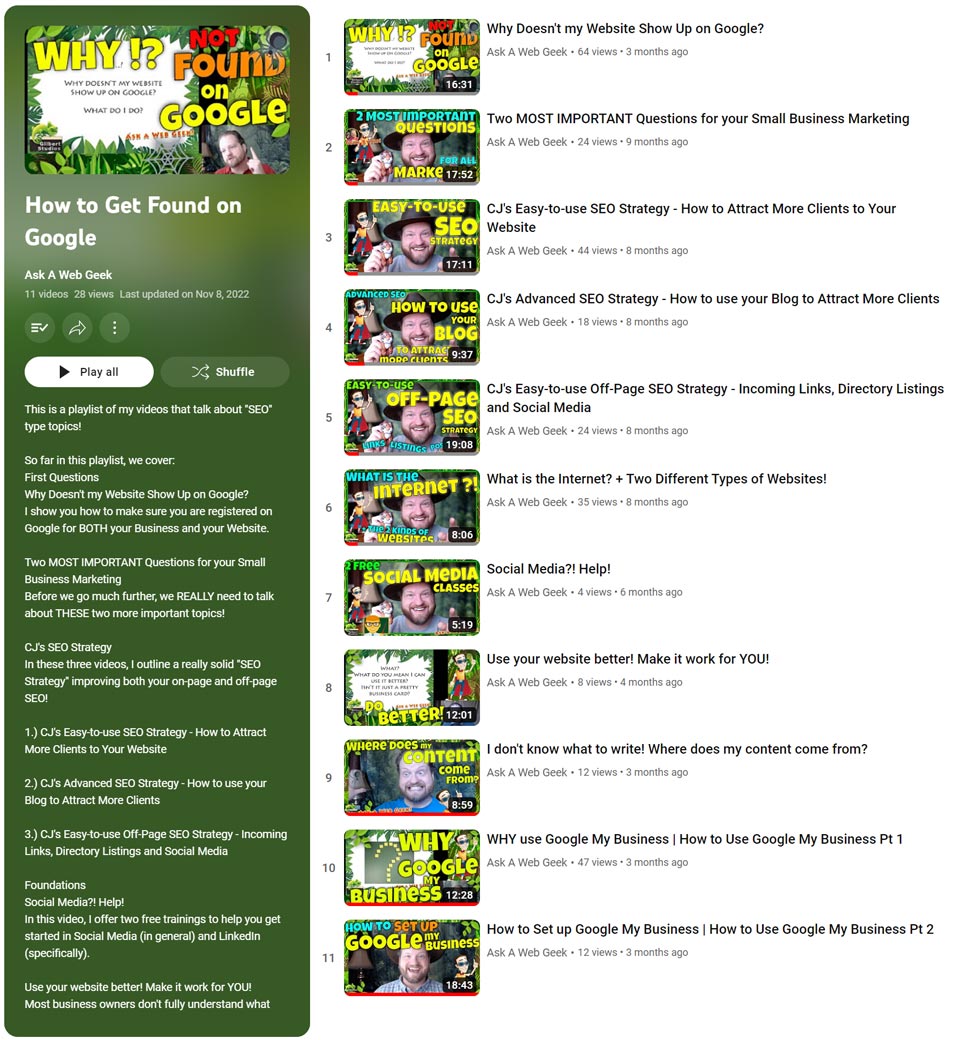 NEW YouTube Playlist!
I created a playlist of my videos that talk about "SEO" type topics!
Get found on Google, building SEO (Search Engine Optimization), using Google my business, PLUS an easy-to-use strategy to naturally build up your website, your blog, your social media posts, your email campaigns and more!