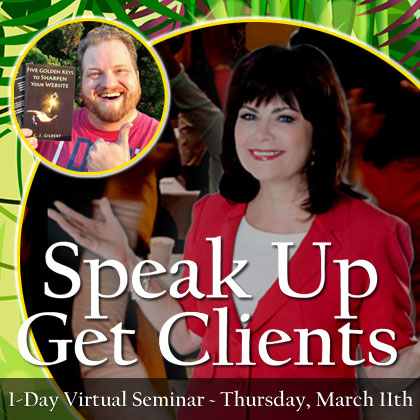 Learn How to Grow Your Business Fast with Public Speaking at the Speak Up Get Clients One Day Virtual Seminar
Mention you were referred by CJ and Bring a Guest for Free!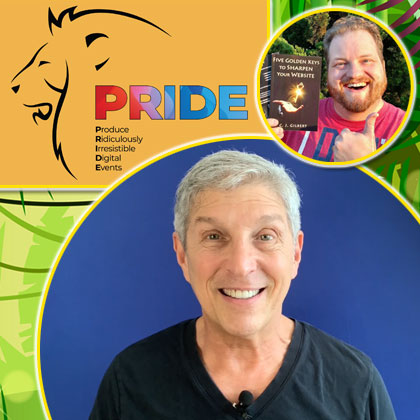 Learn How to Own Your Own Stage. On Your Own Terms. You too can Produce Ridiculously Irresistible Digital Events!
My SPECIAL LINK will waive the full ticket price! LOOK for the special coupon code on the page!
I'm going to be playing the music, dancing with the audience and just having a great time while everyone else works! lol
Come hang out with me -- these two events are going to be a great time, packed with amazing information, training and resources to make your 2021 your best year in business EVER!
See you there!