Have you Heard?
Each year, Amazon puts on a huge sale known as "Prime Day!" This year it runs two days - July 12 - 13, 2022.
You can find a variety of deals across their full catalog of inventory.
Need a new way to connect online? See the variety of tablets and devices on sale!
Looking for something for the home or office? ...or home office? They've got you covered!
Make sure to USE MY LINK! And then...
Use the sidebar to SELECT the CATEGORIES you want to browse...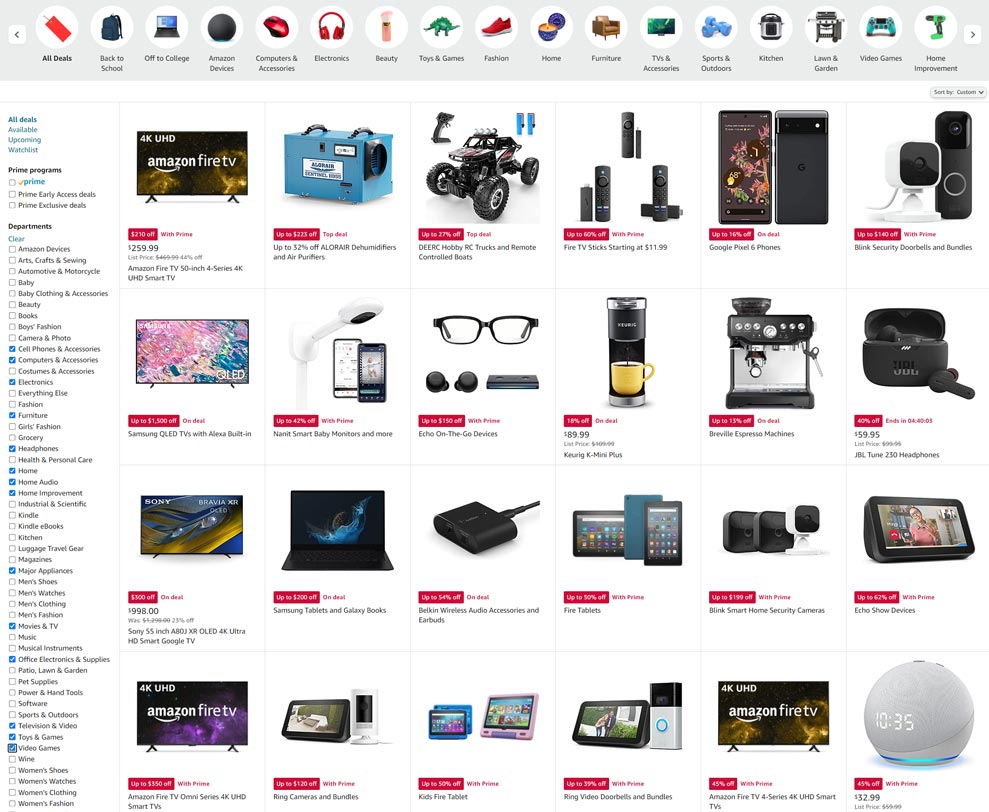 Check out Today's Deals HERE:
https://amzn.to/3Itmx37
(BTW - This is MY affiliate link...Please USE & SHARE freely! Thank you!)