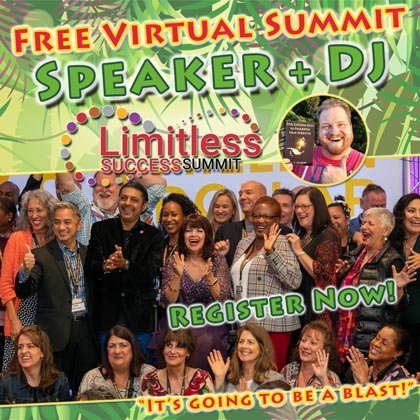 Date: Wednesday, June 23, 2021
Time: 9:00am – 5:00pm Pacific
Fee: No-cost event
I'll be doing a few different things at the event... As the event DJ, I'm going to be playing the music, dancing with the audience and just having a great time!
And then, I'm also one of the speakers! I will be sharing 1-3 of my best ideas on How Your Website Streamlines Your Success. (I believe I will be speaking in the afternoon.)
Our aim with EVERY speaker is that you will be able to take immediate action on these ideas and create a breakthrough in your business.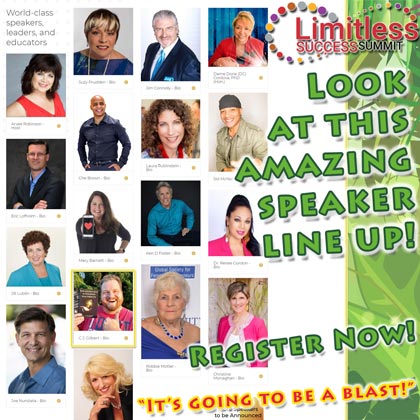 I can't believe I've been asked to join this AMAZING panel of experts! I have been studying these people for YEARS!
Get Ready to learn the TOP strategies that you can put to use in your business right away. You will learn how to take your business beyond limitations!
Come hang out with me and these other leaders of industry for this free, one day event. It's going to be a really great time, and just packed with amazing information, training and resources to make your 2021 your best year in business EVER!
See you there!