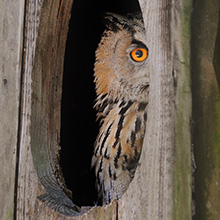 Grow your business through web accessibility and ADA & WCAG compliance!
Currently, 1 out of every 4 people in the U.S. lives with a disability, contributing to this significant market size and a buying power that adds to your company growth and website's value.
With a moral and legal responsibility to be inclusive to all, business owners are adopting web accessibility as the advanced, efficient, and affordable technology it has become today while maintaining compliance and experiencing the tremendous impact it has all-around.
Try it Now!
You can click the

icon in the lower right corner of our website and see how it works right now!
(You can always click "Reset Settings" if you go too far!)
Why It Makes Sense
It's good (no, great!) business
By opening up your website's doors to 25% of the population that lives with a disability, you're likely to generate more revenue while doing good.
The community has a vast buying power of $1.2 trillion and by creating spending opportunities for a community that wishes to perform transactional deals with your company, you form long-term business relationships that contribute to your financial goals.
It improves your website's performance
Are you interested in raising your SEO ranking? How about increasing your website's traffic, dwell time, and CTR? We know that 82% of users would spend more time on websites if they were more accessible. Therefore, if your website is accessible, you can expect a dramatically improved user experience, leading you to likely see lifts in performance and conversion rates.
It mitigates legal risk
It's the right thing to do and a moral imperative to make your website open and available to everyone. However, it's also a matter of legal requirement and compliance considering the lift in accessibility lawsuits that you want to mitigate the risk of encountering. Advanced, modern web accessibility solutions allow business owners to maintain ADA compliance and WCAG 2.1 AA level requirements.
Disabled Access Tax Credit
Investing in web accessibility and complying with the Americans with Disabilities Act (ADA) now entitles businesses and agencies to a tax credit according to Section 44 of the IRS Code. This is great news for any business or agency that invests in an accessible website and offers an inclusive user experience to the population living with disabilities.
» About Form 8826, Disabled Access Credit (irs.gov)

accessiBe is the market leader in Al web accessibility solutions and technologies.
As a web accessibility hub, accessiBe provides different Al-powered solutions for testing and remediating web accessibility, as well as various professional services aimed to create an inclusive web and help businesses and agencies comply with web accessibility standards and regulations i.e. WCAG and ADA.
accessiBe's full suite of web accessibility solutions enables agencies and businesses of all sizes, from solopreneur to large corporations, to take part in global inclusion efforts and to make their websites available to everybody, regardless of ability.
We are pleased to partner with accessiBe and set up their fully managed service on your website!
Contact Us Today to help you implement this amazing solution!