We recommend checking out the following tools for your business and personal life.
Ask a Web Geek : CJ's Free Video Workshop : CJ's Book : Identity Theft Protection : Erik's Big Book : Sales Training : East County Referrals : Square Credit Card : Home & Business Services : Antivirus Software : Computer Back-Up : Hack Your To Do List : Stock Images : DropBox : Photo Editing : Customer Relationship Management : Project Management : E-Mail Marketing : Website Hosting : Website Alternatives
Ask my anything about websites and marketing LIVE!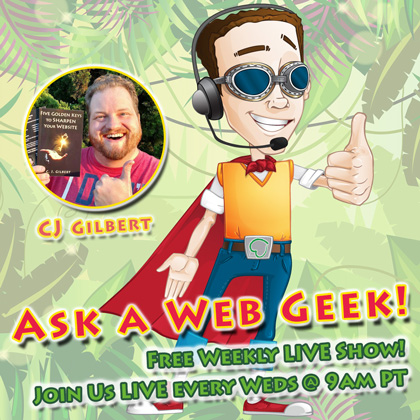 Ask a Web Geek is a weekly LIVE show in which CJ attempts to answer your every question about websites, marketing, online tools, technology and more!
Submit your questions anytime, and then tune in live every Weds at 9am PT / Noon ET to hear the answers and participate in the live call!
Make your website do more for your business!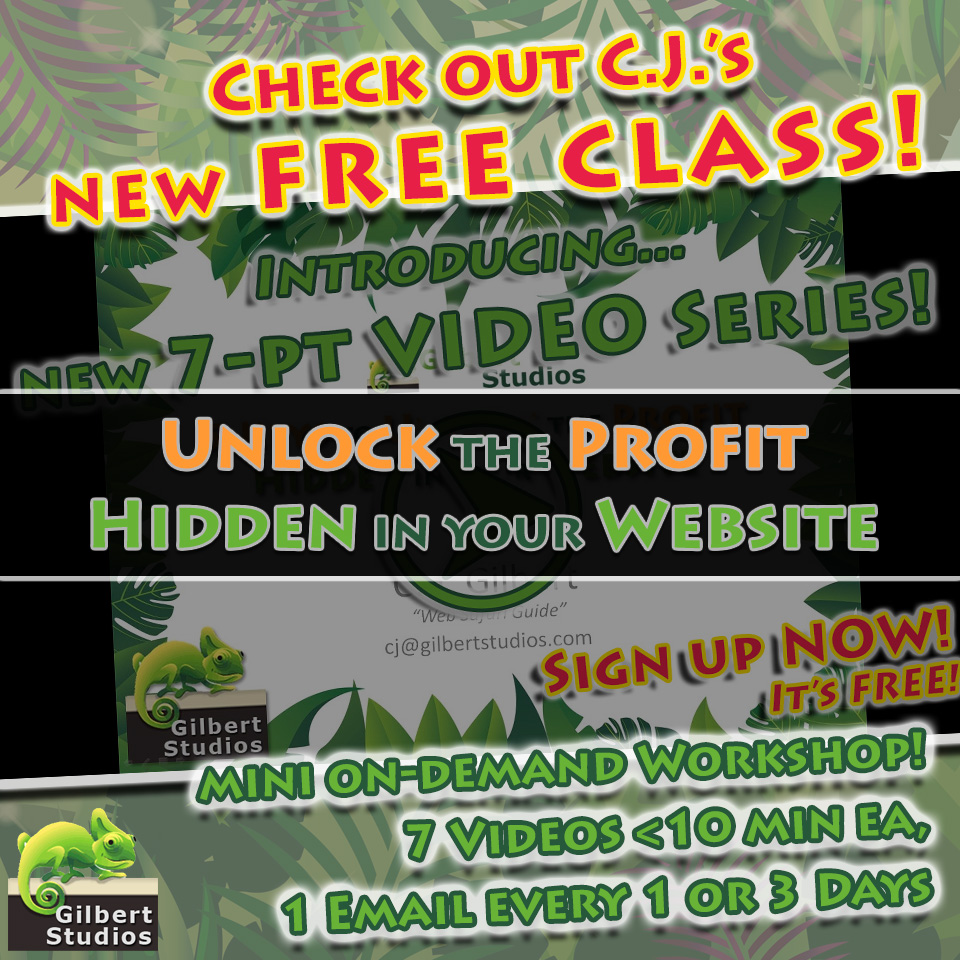 This free on-demand 7-pt video series will give you 5 Keys to Unlock the Mysteries of Your Website and Find its Hidden Profit!
Buckle up for a web-jungle tour that promises to reveal ways to improve your Search, Sales and Customer Service allowing you to Save Money, Save Time, and Serve your Clients Better, Faster & Easier!
My book helps you improve your website AND your business!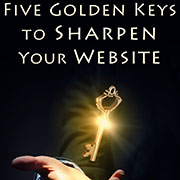 Begin to see your website as a powerful tool to tune-up each aspect of your business. == Refine your goals; Get more customers; Make more sales; Enhance customer service; Increase efficiency; Serve clients better, faster and easier; Make more money; Have more time.
Buy this 70-pg book at Amazon, and use it like a workbook to sharpen your business and your website!
Protect your Identity Online and Offline!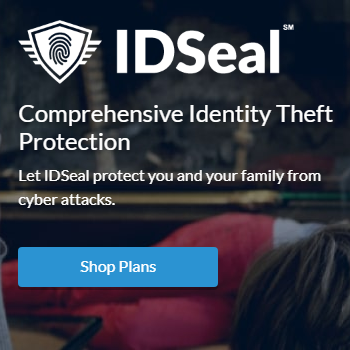 Someone's identity is stolen every 2 seconds. Unfortunately, this has become "the new norm" ...! You've got to protect the sensitive information of yourself, your family and your children. This affordable service covers it all: Financial ID, Medical ID, Driver's License, Credit Cards, Bank Accounts, Membership Cards, Social Media Profiles and more. Comes with a Million Dollar insurance policy. All coverage starts immediately upon signup.       Extremely highly recommended.
FREE guide to help organize your crucial details...just in case!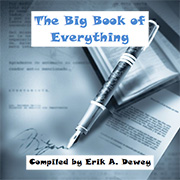 In a nutshell, this is a notebook filled with all of the information anyone could possibly need to know about you. The idea is that in our lives we have countless things that we are involved in. On rare occasions, other people need this information and no one knows how to get it. That's where the Big Book comes in. By filling this out and keeping it current, you can simplify the effort others have to take on your behalf.       Highly recommended.
Sales techniques useful in every area of your life and business!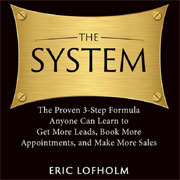 Contrary to the myth that you have to be a born salesman, selling is a step-by-step system that anyone can learn. In this book renowned sales trainer Eric Lofholm distills the secrets of sales success into a simple three-step formula that has been used by more than 10,000 students over the past fourteen years to get more leads, book more appointments, and make more sales.       Highly recommended.
Business Referrals Group in East County San Diego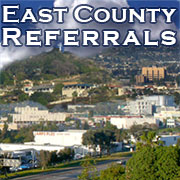 Please use our Member Directory to find the local businesses and services that you need! The men and women business professionals of East County Referrals are here to assist you. If you do not see your own field of business represented, please join us!
(We have been a member of East County Referrals since 2006.)
Accept Credit Card Payments by email & with your iPad or Smartphone!

This service is amazing. Highly recommended.
Learn about their service HERE, and then get the $1000 Free Processing Bonus when you sign-up HERE!
Essential Business (& Home) Services that Feed Hungry Children!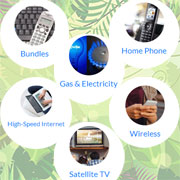 Plus, you'll be feeding hungry kids through Project Feeding Kids!
You probably are already using services like Wireless (Cell Phone), Home Phone, Gas & Electricity, High-Speed Internet, Satellite TV, Security & Automation... Compare our licensed services and help feed kids with every paid bill!
Antivirus and Internet Security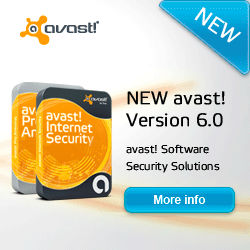 There are a lot of options out there and this is the best one I've found for the pricepoint. Their "Internet Security" option is just right to keep our PCs surfing the jungle with ease. Highly recommended.
Automatic Computer Back-Up

We can't stress enough the importance of backing up your computer. This fantastic service is totally automatic and only $5 / month. Highly recommended.
Organize your Time

This FREE online training course will show you a unique organizational system that allows you to get a full day's work done in just 2 hours. Highly recommended.
Photography and Stock Images for your Advertising

Quality Photography and Stock Images for your Print and Website Advertising.     Highly recommended.
File Sharing and Storage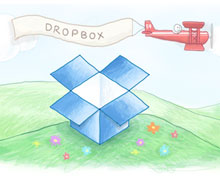 A very popular tool to Share and Bring your photos, docs and videos anywhere.     Recommended.
Audio, Video and Image Editing Software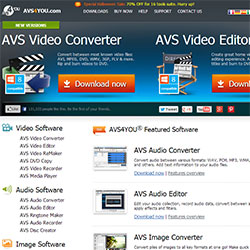 Simple, affordable Audio, Video and Image Editing Software.
There is a free trial so you can take it for a test drive.
This was the perfect solution for me before I could afford the "big dogs" in the industry!
Highly Recommended.
Customer Relationship Management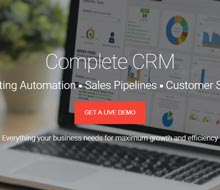 Offering Marketing Automation + Sales Pipelines + Customer Service. "Everything your business needs for maximum growth and efficiency. GreenRope is the all-in-one CRM that accelerates growth by increasing awareness, generating leads, and driving conversions. Leverage advanced automation, predictive analytics, and artificial intelligence (AI) with an intuitive, easy-to-use interface."
Project Management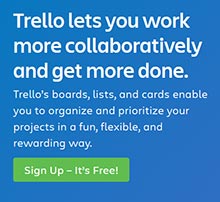 Trello lets you work more collaboratively and get more done.
Trello's boards, lists, and cards enable you to organize and prioritize your projects in a fun, flexible, and rewarding way.
E-Mail Marketing

This is simply the best E-Mail Marketing Service there is.
They have developed relationships with all the email service providers to make sure your email is delivered! These providers know of Aweber's commitment to eliminate unwanted email. Let them protect you and your clients. Excellent service with high class technical support. Choose the best for your business!
Highly recommended.
Website Hosting

This is the host I personally use for myself and all my clients.
There are many options out there and you want to make sure to choose a company that has been around a while, has reliable server performance and has easy to access technical support. I am very happy with this provider and have upgraded to their VPS service for myself and my clients. Highly recommended.

Another good service provider.
If you want the cheapest option available... here you go.
Website Alternative Solutions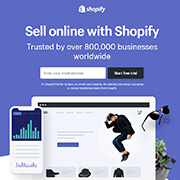 Shopify is an easy to use online store builder trusted by over 800,000 stores. Fully customizable store design with a secure shopping cart. Start your 14-day free trial today.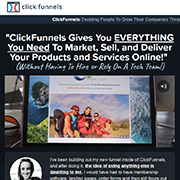 ClickFunnels allows YOU, the entrepreneur, to build funnels FAST with our one-stop funnel creation system. You can build high-converting funnels to generate leads, make sales, one-click upsells, webinars and more!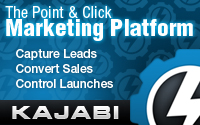 Kajabi is an all-in-one platform that makes it easy to create online courses, launch marketing campaigns, build landing pages, and design the perfect website.
We value your business and are here to support you!
Questions? Contact Us!