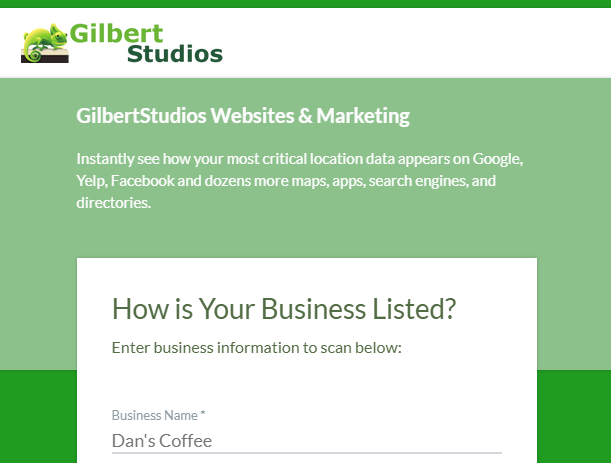 Questions about your scan results?
We can help interpret your business listings scan results, and discover the areas that could use improvement!
(We can also give you a link where you can monitor these listings without re-typing your info each time.)
Please reach out anytime for your free scan results report!
This email address is being protected from spambots. You need JavaScript enabled to view it.
GS PowerListings
= Take Control. Get Found.
Inconsistent business location information across online maps, apps, directories, GPS devices, social networks, and search engines could be costing you sales!
GS PowerListings lets you control your listings across 70+ partner sites, including Google, Apple, Bing, Facebook, Foursquare, Yahoo, and Yelp.
Choose one of our amazing PowerListings packages and help your customers find you!
Get Started Today, Get Found Tomorrow!